re-fer memory®-steel
The costs of iron-based re-fer memory®-steel are clearly lower compared to conventional shape memory alloys such as nickel-titanium based materials. This is due to the manufacturing process at an industrial scale and the more reasonable price of its metallic components. From an engineering point of view, it is important to have a precise understanding of a material's behavior in order to fully develop and optimize its potential. Within the scope of different projects, re-fer is conducting basic research and application-oriented developments together with Empa (Swiss Federal Laboratories for Materials Science and Technology). New design concepts for SMA-strengthened structures were developed, and calculations are based on statics of prestressed reinforced concrete structures. Current standards and guidelines for prestressing steel shall be used for Fe-SMA products as well.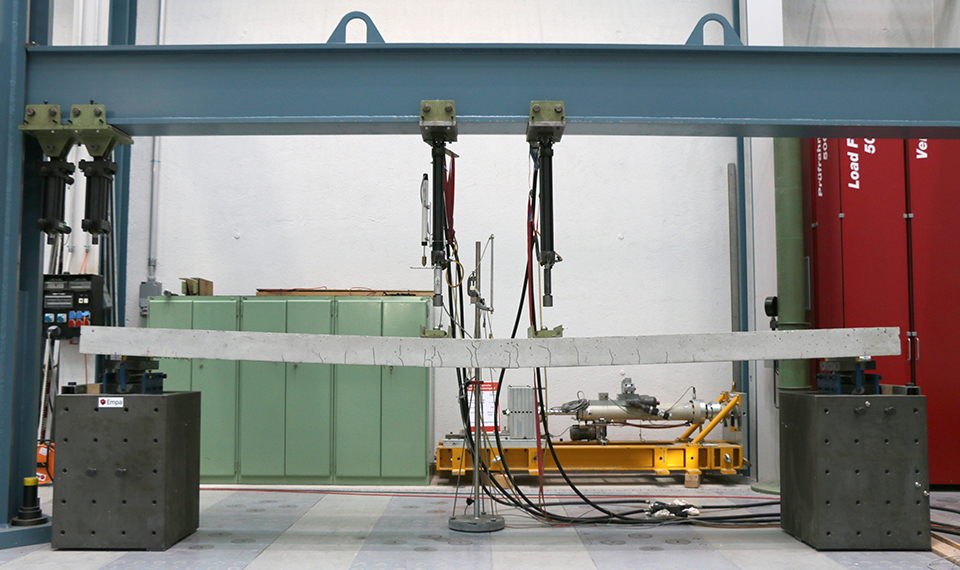 Material characteristics
Prestressing σp,0 from 280 up to 400 MPa
very ductile material (elongation at break >30%)
Tensile strength >850 MPa
15% relaxation (t = ∞) with stable stress evolution curve
very good corrosion resistance (corrosion resistance class I)
Service life of more than 250 hours in adapted fib test for hydrogen-induced stress corrosion
Applications
The re-fer memory®-steel is designed for applications in various areas of structural engineering. In addition to the retrofitting of existing structures, Fe-SMA also presents great potential in the prestressing of new construction, precast elements, or special applications, respectively.
Fundamental research at Empa Dübendorf Switzerland
Empa and re-fer have protected the novel alloy with the patent EP 2 141 251 B1. Additionally, other patents regarding the principles of application with the aim to strengthen constructions with iron-based shape memory alloys (Fe-SMA) have been registered. The exlusive usage rights of all patents for the construction industry lies with re-fer.
re-plate

- Mechanically anchored with Hilti direct fastening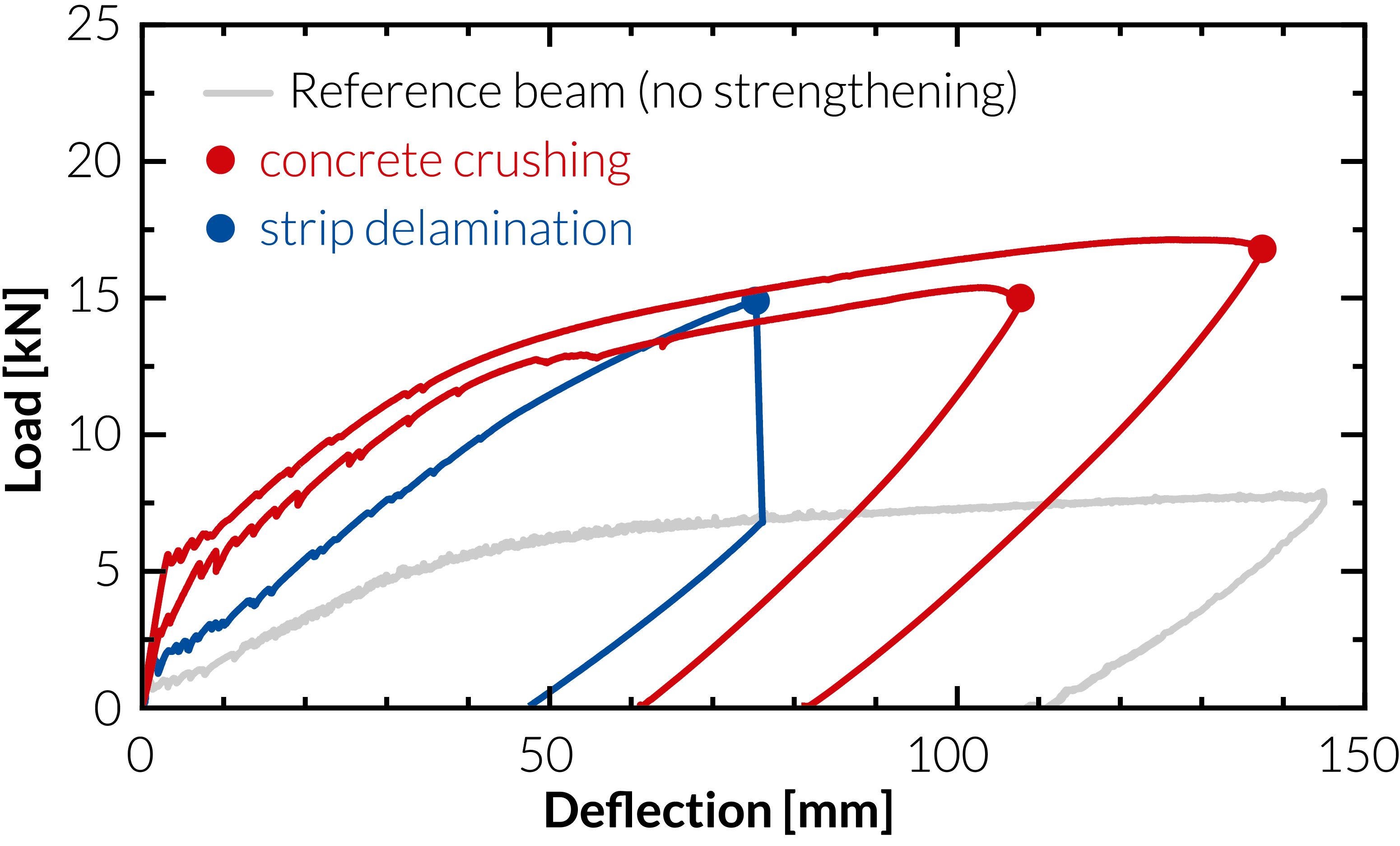 re-bar

- In Sika grouting mortar SikaGrout-311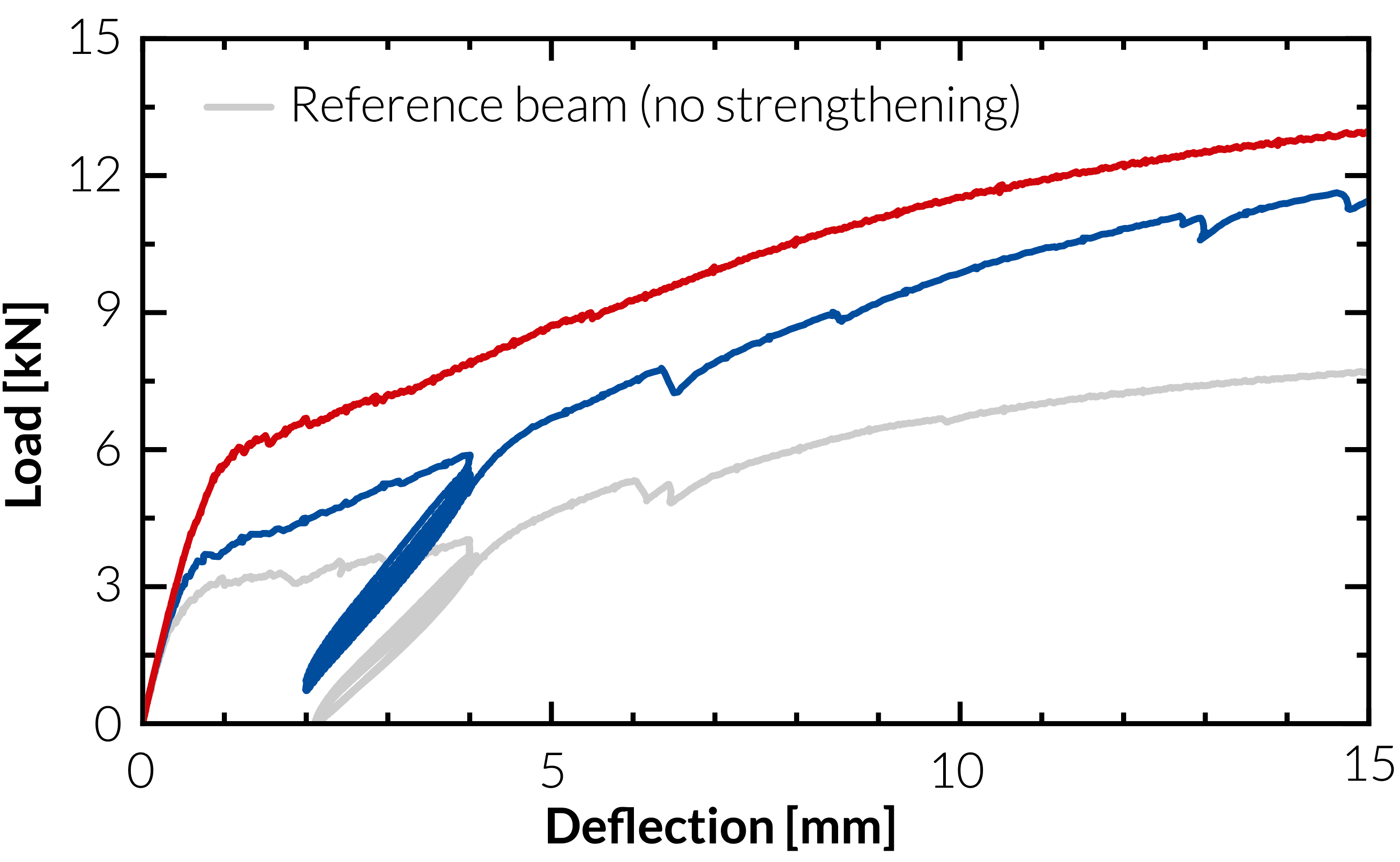 re-bar

- In Sika MonoTop-422 PCC sprayed mortar