re-plate anchored
re-fer supplies Fe-SMA re-plate sheets with different dimensions. Prestrained and cut in the re-fer facility, the steel plates can be delivered directly to the construction site. The high-quality anchorage system re-anchor is used for applications in retrofitting as an externally bonded plate reinforcement.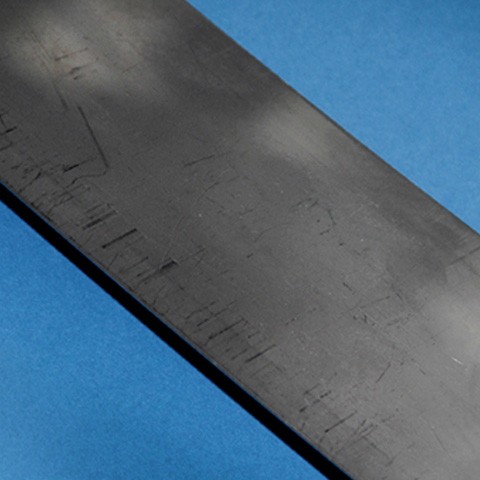 re-anchor
The direct fastening system X-NPH2 from Hilti is used as anchoring. Therefore, the lamella is pre-drilled and can be mounted. After that, also the concrete subbase is drilled and the nails can be shot.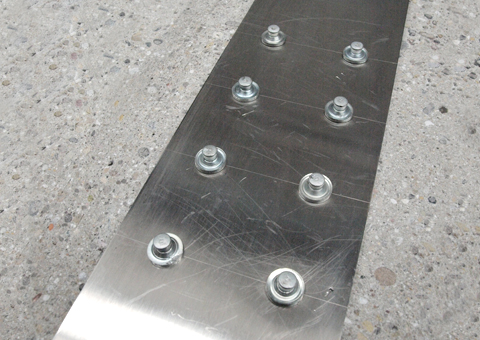 Applying the re-plate
The exact position of the internal reinforcement is detected and marked (1). The re-plate is positioned and braced. The drill holes are highlighted on the concrete surface with a stencil (2). Both, the re-plate and the concrete are drilled (3, 4) to apply the re-anchor system with a bolt-firing tool from Hilti (5, 6). Finally, the bracings can be removed and the re-plate lamella is prestressed (7).